Show Wethers/Bucks
All Show Wethers Are Sold.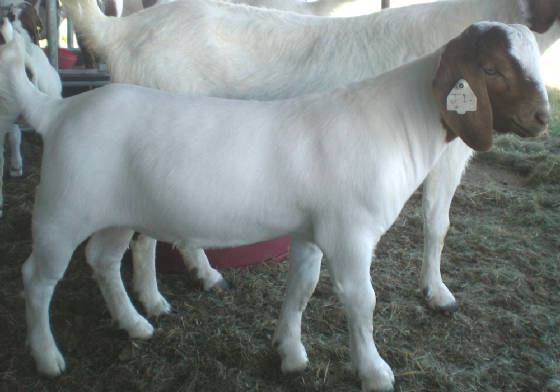 Ace J-1
Ace - Fullblood - Sold
Born 3/5/19, Ace has just come available again as the student that was buying him had to cancel. Don't miss this chance for a top-notch show wether. He is long, wide and has a super personality! He has a natural stance that will get him noticed by the judges. Plus, he is a love bug and would be perfect for a first-timer in the show ring. He is disbudded, castrated and vaccinated. He's ready to go. You can't go wrong with this boy!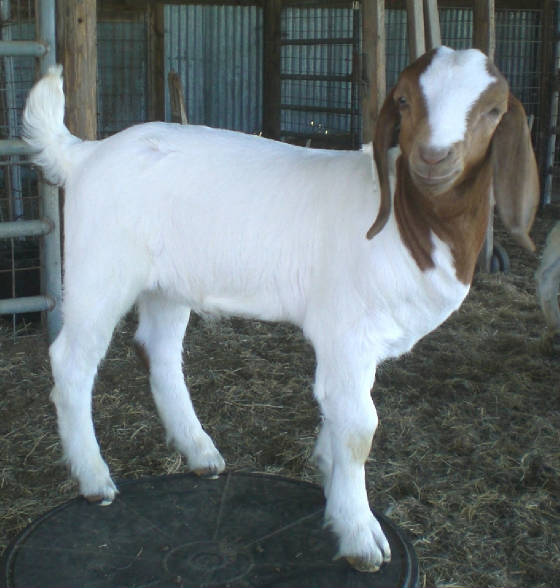 Rocket J-2
Rocket - Fullblood - Sold
Born 3/5/19, Rocket is the twin to Ace and is a duplicate in muscle and length...and personality! He is going to be a contender in the show ring.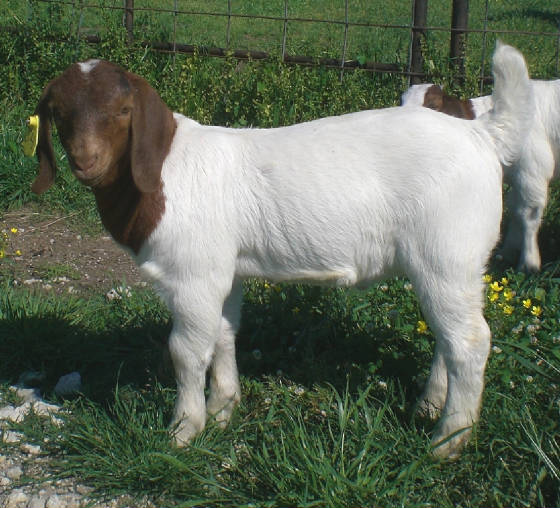 Cuatro J-4
Cuatro - 94% - Sold
Born 3/7/19, Cuatro is what everyone is wanting in a show wether! He is the thickest, chunkiest, and sweetest boy around. One look at him and you'll be sold!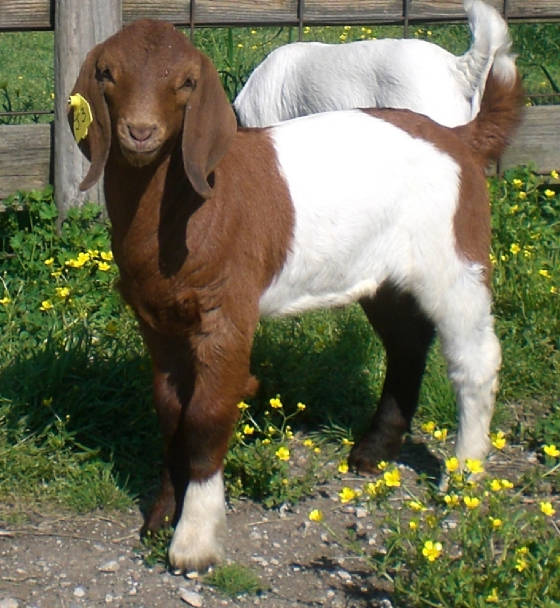 Jackson J-3
Jackson - 94% - $400
Born 3/7/19, Jackson is the twin to Cuatro and I'm not even going to try to describe how adorable he is! He is long and wide with a great rear end. His markings are just beautiful! That coupled with the sweetest personality around, makes him perfect!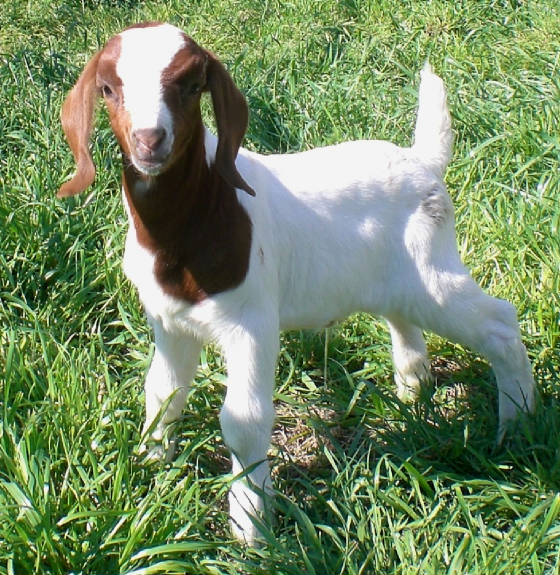 Smitty J-6
Smitty - 94% - Sold
Born 4/1/19, Smitty is only two weeks old today and this picture does not do him justice. For his age, he is wide and built. Give him another couple of weeks and he'll be right in there with the older boys. Follows me around like a puppy...so awful pictures! He would be perfect for a young child.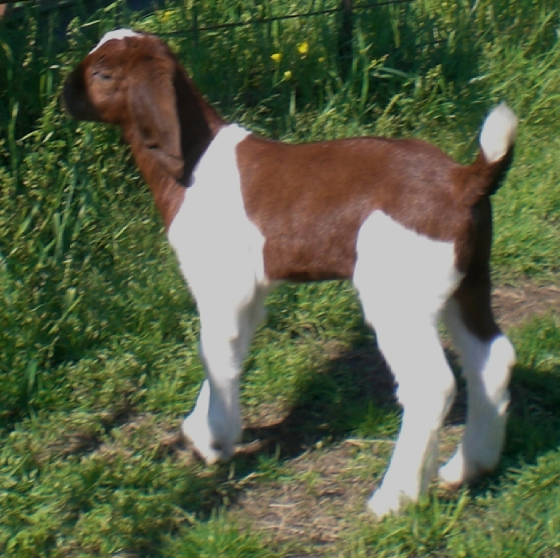 Jay Jay J-7
Jay Jay - 94% - Sold
Born 4/1/19, Jay Jay is the cutest thing you've ever seen. Twin to Smitty and only two weeks old, Jay Jay is showing tons of muscle and length. To be so young, he has quite a bootie, too. Tame and sweet, Jay Jay will be perfect for November through Winter shows.