Does
I'm selling some of my older fullblood and percentage does. All were born and raised here. All are superb wether producers. They are bred to a 2Dox Cuger grandson and should produce some awesome kids. These are my "keeper" does, but I got such great doe kids this last year that I need to sell some of my older does to make room for them. The minimum I got out of each of these does last year for selling their kids was $800, so well worth their price. Also note, the percentage on the non-fullbloods are their registered percentage, not their actual percentages. Most are actually higher percentage Boer. Note: If the bred does are not sold by the 26th May, I'll hold on to them. They will be too close to kidding to sell.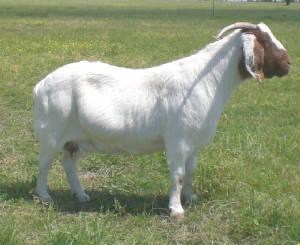 BB's Minnie Pearl
Minnie Pearl -75% - $500
Minnie Pearl was born 5/30/11. She has consistantly produced twins each year. Good udder, lots of milk and an excellent mother. I have so many from this bloodline because they are terrific mothers. Minnie Pearl is probably my heaviest doe, weighing in near 200 lbs. Sweet, gentle, leads and stands for trimming.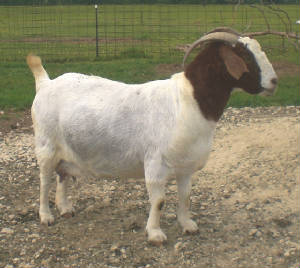 SHFM Heart of Dixie
Dixie - Purebred - $650
Born 5/16/11, SHFM Heart of Dixie (registered 98% in the ABGA American Purebred book) is another dependable doe, kidding and raising twins every year on her own. She is sired by Big & Bad. Good udder, lots of milk. Gentle and sweet, leads, stands tied. It was a very hard decision to offer Dixie for sale. She is a heck of a doe.
SHFM Angelina's Bonita Rita
Nita - Fullblood - $900
Born 5/18/13 Nita is an absolutely gorgeous doe, long and wide. She has produced twins each year and this is a last minute offering...that I may regret, she's so good. She is out of Short Stack and is a wonderful mother, easy kidder and keeper. An absolute love bug. Leads, stands tied, beautiful udder. I have her daughter and I am either going to keep Nita or her daughter. I'm listing Chica below.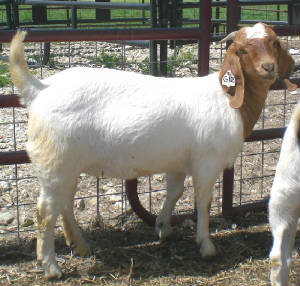 SHFM Boogieman's Bonita Chica
Chica - Fullblood - $550
Born born 6/5/17, Chica is beautiful, coupled with a sweet and loving nature. Very tame. She is wide and long and what a rear end! I will either keep her or her mother. If you are looking for young does, this is the one.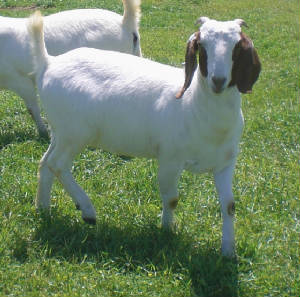 SHFM Boogieman's Eldorado Rose
Rose - Fullblood - $550
Born 6/5/17, Rose is so beautiful and is just a sweetheart. She loves to be scratched and is very tame. She is long and level and is a very elegant doe kid! Would be a great addition to any herd.